How to solve this error in Code Composer Studio (CCS7 or CCS8) with XDS110 USB Debug Probe?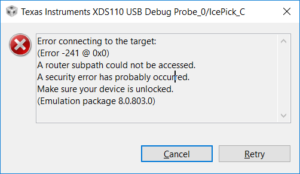 [
Error connecting to the target:
(Error -241 @ 0x0)
A router subpath could not be accessed.
A security error has probably occurred.
Make sure your device is unlocked.
(Emulation package 8.0.803.0)
]
SOLUTION
As suggested in the error, make sure the device is unlocked by following these steps:
Open T.I. SmartRF Flash Programmer 2
In "connected devices", Select CC2640R2F
Selec Tool > CC26xx Forced Mass Erase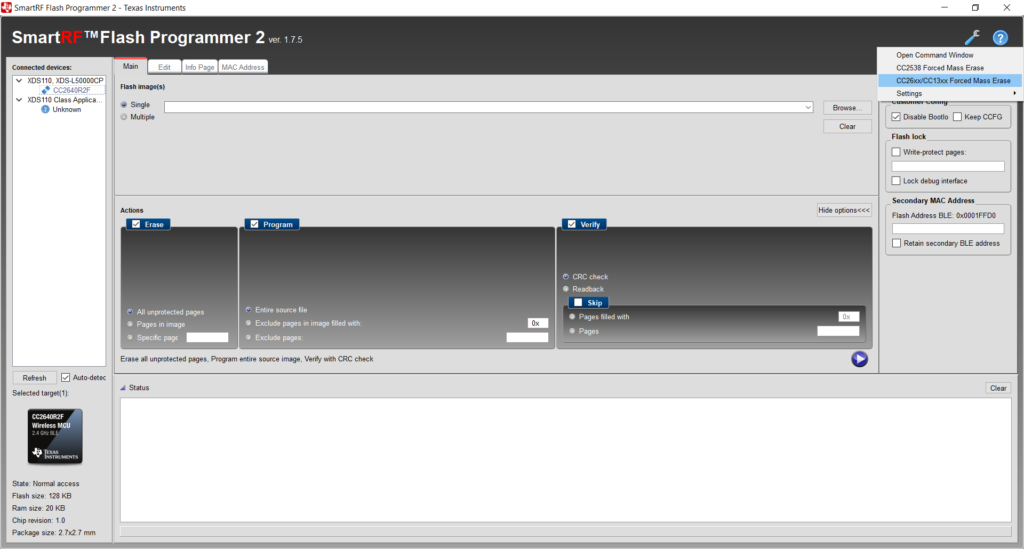 Wait for the SUCCESS or close the tool and try again.

Let us know how it went 🙂